Welcome to Flex Community™, the UK element of ReDREAM, a research project funded by the European Union in the Horizon 2020 programme.
BWCE are working alongside 15 European partners from 8 countries to explore how you the consumer can make the most efficient use of renewable energy to meet household electricity demand.
BWCE are working with Avalon Community Energy (ACE), to run the UK demo of ReDREAM and we need participants to help us in this innovative trial.
The project is called Flex Community™ because we are exploring how 'flexible' households can be around the times they use electricity, so we can work out how best to match household demand to when there are more renewables available on the grid.
Matching electricity demand to renewable energy supply
Clean renewable energy is the way of the future. 40% of the UK's electricity came from renewables in 2020, which is expected to keep increasing to meet Net Zero carbon targets.
But, there's a challenge. Renewable sources can't be turned up and down as needed, so we currently rely on fossil fuels to make up any shortfall at peak times.
Reducing the energy rush hour
Like with traffic, the electricity grid has its own rush hour. Demand peaks at around 6pm as people get back home from work, which unfortunately doesn't always match when renewables, particularly solar, are at their strongest.
Any shortfall in green electricity during this time is met by turning up electricity generation from gas or coal power plants.
So if you drive home in your electric vehicle (EV) and plug it in to charge at 6pm, or put on your dishwasher or washing machine early evening, the odds are it's adding to the need for fossil fuels.
How to match supply and demand

Having enough electricity when we need it is a key issue. One solution is to match household demand to when there is more renewable electricity being supplied to the grid. This is a simple, low-cost approach that will avoid costly grid upgrades which have high environmental impacts.
Are you a pioneering household?
We would love to talk to households in our project area who already have or are planning to invest in any of these technologies;
An Electric Vehicle and a charging point
A Heat Pump
An Electric Immersion Heater as the primary source of water heating (not oil or gas)
And also, households who have a keen interest in carbon reduction and would like to;
Simulate the purchase of cost effective locally produced solar electricity*
Simulate the selling of excess electricity from their solar pv to other households within their community*
Test the impact small changes within their household activity can make on carbon reduction via a handy App
*Current electricity market legislation does not allow Community Energy organisations to sell solar energy directly to households, or between households. This simulated trial, using real data, will demonstrate how this can happen, in readiness for anticipated regulatory changes that will permit this.
Households with energy technologies (listed above) will be connected to a cloud based platform (ReDREAM Ecosystem) via smart devices developed by Stemy Energy. The (no-cost to you) smart device monitors household electricity use, and using intelligence on predicted weather patterns, matches household electricity use to times when renewable electricity is available on the grid.
You will still be able to use your energy technologies as normal. Your electric vehicle will be charged, your water and home will be heated. There will just be subtle changes in when you are using electricity.
This is an innovative trial. If you get involved you will not only be reducing your impact on climate change, but you will also be contributing to valuable research towards the goal of a zero carbon electricity grid. You will receive an annual "Flex Payment" as a thank you for your participation.
Through an initial project funded by Next Generation we have recruited participants in Bath & North East Somerset and some adjoining communities. Our focus has now shifted to also include householders living in parts of Somerset encompassing Wells, Shepton Mallet, Wedmore, Glastonbury, Street and surrounding areas.
If you are interested in the project but are not sure whether you fit into our project catchment area, please complete the form below with your postcode and we will confirm.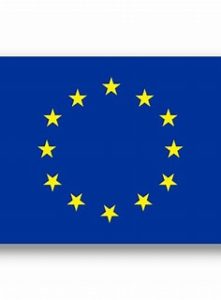 This project has received funding from the European Union's Horizon 2020 research and innovation programme under grant agreement N°957837
Want to get involved?
If you are interested in Flex Community™ please complete this form and we will get back to you to discuss the project further. Suitable project participants will be sent a secure link to access the ReDREAM Portal as the gateway to the Ecosystem.